Celebrate the beautiful life of your pet and grieve in a way that honors them.
Pet Loss Grief Counseling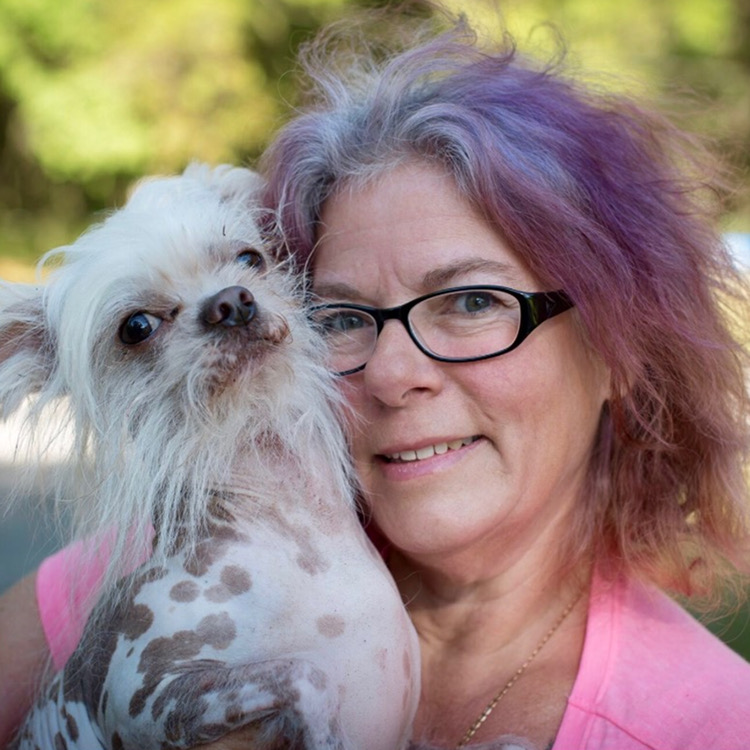 Gina Bullock
Certifited Pet Loss & Grief Companion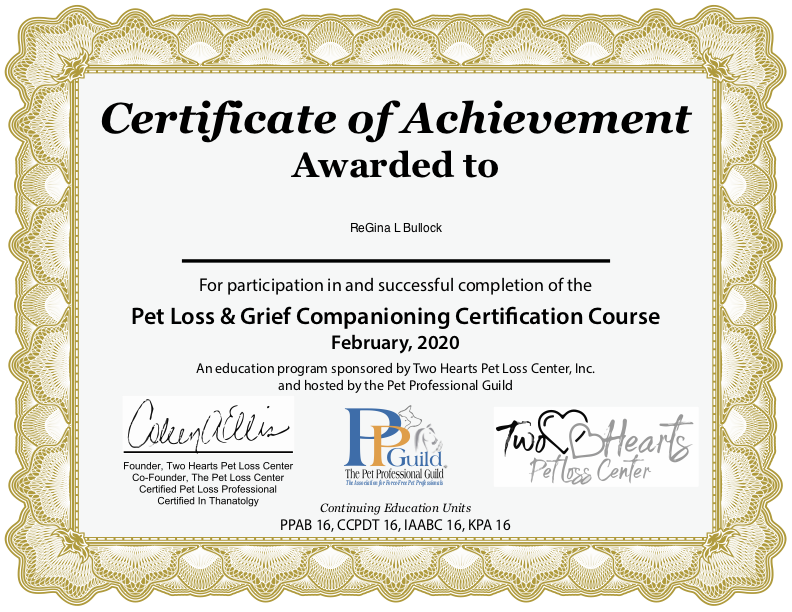 Dear Pet Parents,
Over the last 7 years I've been through a lot with you, new jobs, weddings,moving, new homes, babies and more. Unfortunately my time with you has included the loss of a beloved pet/family member.
I've always grieved with you and wished I could do more to help through the toughest moment of pet ownership and I believe I have with education and support.
I began my journey into End of Life Preparedness and Grief Counseling in February with you in mind, taking a two day seminar by Coleen Ellis, a pioneer in the pet loss industry and continue my education online due to the worlds circumstances. I've been learning so much I was shocked at what we don't know and should as pet owners, I couldn't wait to share.
If you're at a point in your pets life, in your life you want to learn more, be comfortable on future decisions for your pet or need to talk because you've lost a beloved pet please message me and I'll share and embrace life with you today.
My goal is to relieve you of the stress and allow you to prepare, celebrate the beautiful life of your pet and grieve in a way that honors them.
All my best to every wonderful pet owner,
Gina
Providing Private & Group Sessions
Group (includes kids & Pets)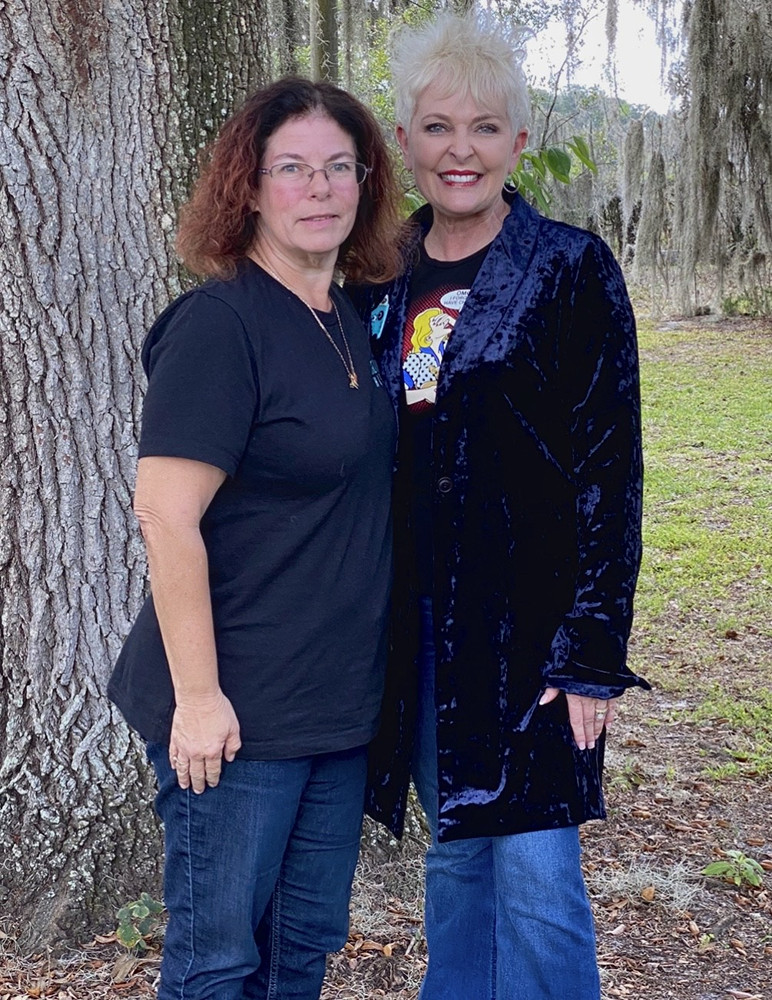 About Coleen
The day Coleen Ellis lost Mico was a defining moment, and the birth of her vision of how to best meet the needs of pet parents as they plan for, experience, and cope with the death of their beloved animal companions developed over the following few years. In 2004, the catalyst for bringing her vision to reality was the death of her then 14 year old beloved Schnauzer mix Mico. Within months, she founded Pet Angel Memorial Center, Inc.®, the United States first stand-alone pet´s-only funeral home, and with it a new definition for pet death-care was born. In short order, publications such as Kates-Boylston´s Pet Loss Insider deemed her the "United States´ most well known pet funeral director".
Now a well recognized thought-leader on the subject of pet death-care by organizations such as the National Funeral Directors Association and the International Cemetery, Crematory and Funeral Association, her work within the pet death care industry has begun to span the country as others who share in her passion for pets and their respectful treatment in death desire to open their own care centers. In response to consulting demand, Coleen founded Two Hearts Pet Loss Center, to guide those people who also wish to provide death care services in their communities, as well to be an educational resource in the pet grief discipline. Most recently, Coleen was awarded the first Death and Grief Studies Certification specializing in Pet Loss Companioning by Dr. Alan Wolfelt, at his Center For Loss in Ft. Collins, Colorado
Coleen is a native of Kansas where she graduated from Fort Hays State University with a Bachelor of Science degree in Marketing . She shares her home in Indianapolis, IN, with her husband and business partner, Chris Burke, their two two-legged children, Brian and Amy, and their three four-legged children, Mike the Dog, Ellie Mae, and Crisco.
Contact us if you´d like more information regarding Two Hearts Pet Loss Center´s educational services.
Contact Gina to Book Your Session
"*" indicates required fields